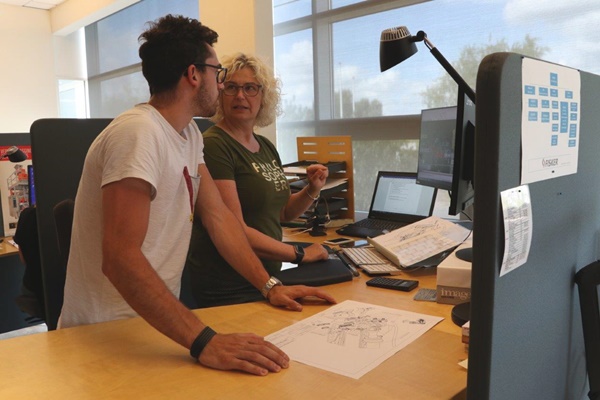 The growing complexity and size of Fisker's orders increases demands on project management. Therefore, Fisker maintains a constant focus on the development of skills and tools in the project department to ensure that the company can always provide valuable project management on a par with the tasks.
Manager of project department Klaus Jensen and the employees in Fisker's project department are constantly developing procedures, skills and tools that help provide a good overview of the increasingly complex projects.
"We are constantly optimising both systems and processes by mapping project flows and assessing skills. Combined with ongoing streamlining of our collaboration with suppliers and increased demands on testing, status reporting and quality assurance we can guarantee top quality and effective project management," says Klaus Jensen and continues:
Good communication is essential
"Good communication is also essential both internally and externally to ensure that we always have the latest information. We therefore pay great attention to our communication with the technical department and a good dialogue with our suppliers. Both areas are key elements in project management and how we ensure that we keep our customers updated at all times."
Valuable initiatives
The focus on tools and streamlining of processes and procedures is extremely valuable to both customers and Fisker. "The next step will be to raise the level further and develop a Fisker Stage Gate model which can be rolled out to all our business partners," says Klaus Jensen. " It is important that we maintain the positive development, so we always keep up with growing demands and maintain excellent quality and efficient project completion.