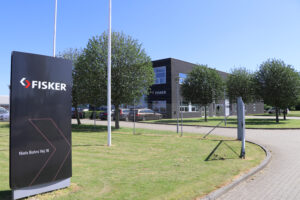 Fisker Skanderborg A/S is the largest supplier of packaging solutions for bags and sacks in Northern Europe. We offer our customers a total solution, from advice on solution design to installation, running-in and service level agreements. In all our activities, our focus is centred on delivering high-quality equipment, service and advice.
Quality guaranteed
We deliver packaging solutions for bags, sacks and cartons to companies worldwide. Our main markets are Scandinavia, Finland, Ireland, the UK and the Baltic States.
It has always been a priority for us to match our product range with customer demand – always focusing on our aim of living up to our high quality standards. Most recently, we have started importing robots directly from Japan to subsequently incorporate them in our customised solutions.
Highly skilled employees
Fisker currently has 27 employees, 15 of whom are employed in our service and spare parts department. We have a permanent team of experienced service technicians, who visit our customers on a daily basis, both in the form of agreed service visits and to assist in case of acute problems.
Our team of consultants consists of nine employees working with sales, engineering and project management. In addition, we have three administrative employees.
Most of our employees have extensive experience from the industry and deliver solid advice based on this experience and a broad skill set.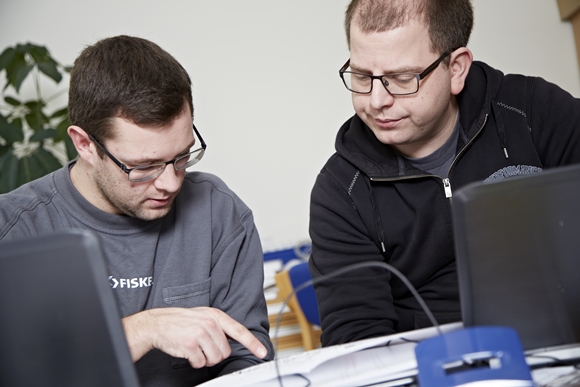 History
Fisker Pakkemaskiner was founded in 1981 by Jens Fisker. In the early years, the company mainly engaged in delivering packaging equipment for screws, bolts and nails.
In 1986, Jens Fisker's son Karsten Fisker became a partner in the company, and the following year, the first flat foil machine for packing planting soil and peat was sold. Karsten Fisker took over the company in 1994.
In 2004, the company's legal name was changed to Fisker Skanderborg A/S – or simply Fisker.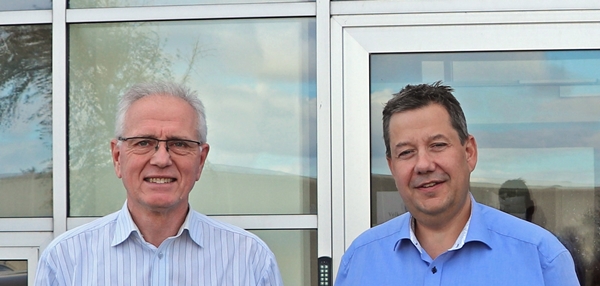 In September 2019 Peter M. Henningsen took over the majority of shares in Fisker Skanderborg. The takeover was part of the gradual generational change with Karsten Fisker, which began in 2011. With a 10% shareholding, Karsten Fisker remains one of the owners and will continue to play a role in the company as shareholder, board member and consultant.