Total solution = total responsibility
Fisker Skanderborg A/S offers its customers total solutions, spanning advice on the design through to installation, commissioning and service agreements. We focus on delivering top quality in all aspects of our work, whether equipment, service or advice.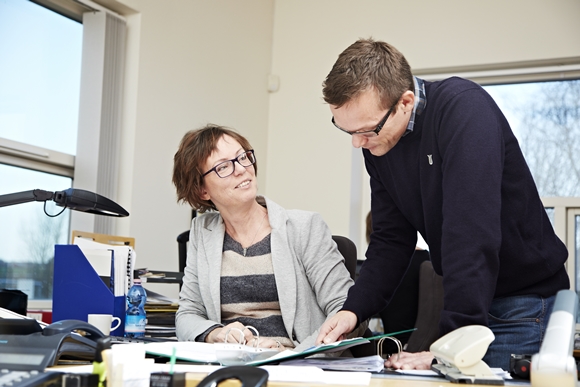 We design your solution
Fisker works with selected quality suppliers who all have their particular niche and specialist knowledge. This gives us access to a wide range of products, which we can combine to create production plants that are tailored to the specific needs of our customers. Fisker functions as the architect of the final solution and guarantees that the individual machines in the solution function as intended when combined to form a production line.
Our many years of experience enable us to focus on the overall solution and predict any problems that may arise so we can take them into account in the design phase. This guarantees the customer an optimum project development process and a production plant that lives up to expectations.
See the possibilities with our mobile plant.
A focus on safety
Throughout the process of designing the right production line, we focus on ensuring that the final solution complies with all safety requirements, including CE marking. Fisker is familiar with all the requirements that apply when you combine different types of machinery and is able to take all aspects into account. As an example, very specific safety requirements apply if you install a robot in a restricted area, and the reach of the robot extends beyond that area. We take aspects such as these into account in our solutions.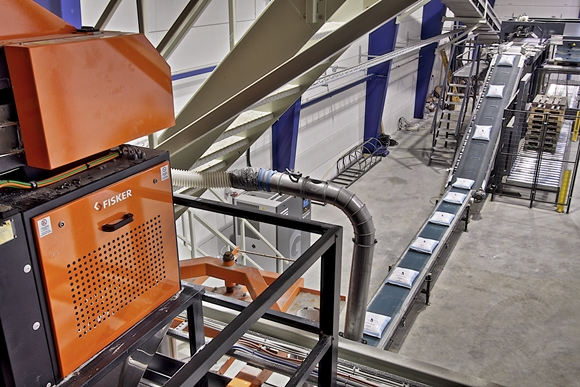 We assume total responsibility
When collaborating with Fisker, you can have peace of mind knowing that Fisker assumes responsibility for the total solution. There are no grey areas at the interface between different suppliers, which can happen if you work with a number of suppliers in connection with a solution.
Fisker handles functionality, safety, documentation, commissioning, service and parts and thereby guarantees customers a high degree of uptime for their solutions.