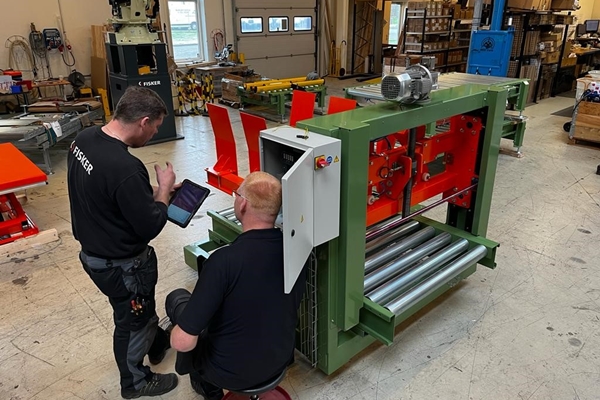 Machine overview, manuals, service history, service checklists and other documentation. All of this can now be easily accessed in Fisker's new online service portal.
"With the new online solution we can create a complete overview of the specific customer's plant and machinery. Once logged in, the entire customer's history is accessible. We update records on an ongoing basis with all of the new data for each individual machine, for example, when a service visit has been carried out," said technical manager Lasse Høgh. "It streamlines the daily work and makes it much easier for our customers and the technicians who collaborate with the customer."
New concept with extra benefit
Customers who have already been introduced to the online portal by Fisker, really value it. At the same time, as an extra benefit, the service portal can be used as documentation in connection with quality related audits.
Start-up in Q1 2023
The new portal will be launched in the first quarter of 2023 and customers will be able to log in directly from Fisker's website.
"Individual customers will be assigned a unique login for accessing their data after the next planned service visit. The login can be forwarded to operators who work with the machines. Thus, also making their work easier," said Lasse Høgh. "We look forward to the new possibilities that the system presents, and we look forward to being able to provide this service to our customers."