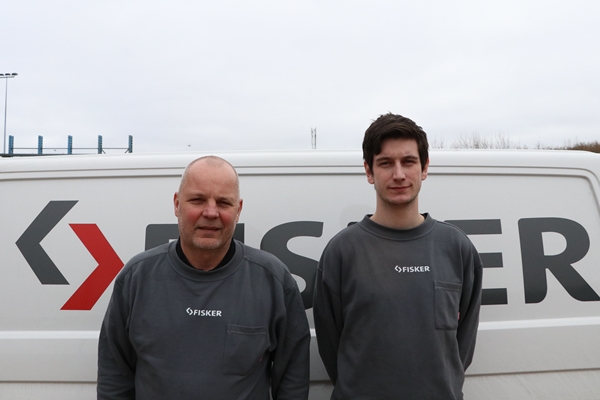 Claus Algren has been employed as a service technician and Lars Lorenzen as an apprentice in Fisker's technical department.
Fisker's new service technician Claus Algren has profound experience within the automatic, hydraulic, and project areas. "We have been looking for a new colleague with great experience within these areas, and Claus has exactly the right profile", says Technical Manager Lasse Høgh. "In some periods Claus will work closely together with our project department on large projects, and in other periods he will visit many of our customers in connection with technical service on their machines."
In autumn 2020 Fisker was authorised to offer apprenticeships, and 23-year-old Lars Lorenzen was employed as an apprentice in the technical department at the beginning of 2021. "We are happy to employ Lars as an apprentice, and to participate in educating him from the beginning", says Lasse Høgh. "Lars is busy building up knowledge about our robotic solutions and the construction of these lines together with our experienced project technician Brian Frisk. At the same time, he also participates in technical service visits and assists our technicians in this connection.