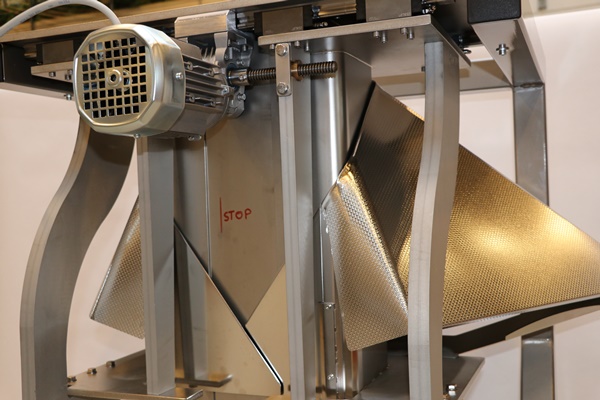 The newly developed format pipe makes it possible to adapt the sack width continuously, so the same solution may be used to pack products in several sack sizes and widths.
The adjustable format pipe is produced in several sizes. At the Scanpack fair in Gothenburg, Fisker exhibited an adjustable format pipe with a span ranging from 940 mm to 1180 mm.
Several advantages
With the adjustable format pipe, the sack width may be adjusted continuously and that has several advantages:
– It provides a flexible solution for packing in several sack sizes without having to invest in several format pipes.
– If the density of the product varies, as is the case with wood pellets and other variable products, the sack width can be adjusted.
Three versions
Format pipes are available in three versions; one may be adjusted manually, another via an electric motor and the third on the basis of the data from the subsequent units, in other words, the format pipe is adjusted according to the filling ratio of the sacks (in connection with varying density).