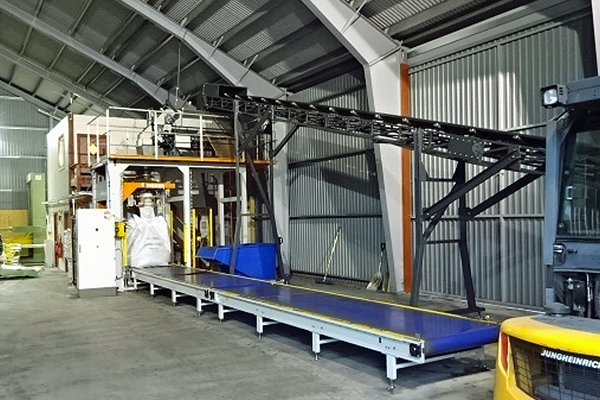 Nordic Garden used to enlist the services of an external supplier to produce and pack its potting soil and bark. The company has, however, now decided to bring production back in-house, with Fisker chosen to supply the 'big bag' system for the new production line.
Fisker has extensive experience of supplying and implementing all sizes of big bag system – both as stand-alone systems or as ready-made concepts built into fully automated packaging lines.
Long-term collaboration
"We have worked with Nordic Garden before, so they are familiar with our expertise in this area," says Area Sales Manager Jesper Hedegaard. "As with other projects, we took the customer's requirements as our starting point and worked our way towards a system that would be an exact fit for these. In this particular case, we chose a semi-automatic solution."
Increased capacity and flexibility
The first 4,000+ big bags have now been packed on the new line, and everything is running as expected. "The new solution has enabled Nordic Garden to increase their capacity considerably, make production more flexible and save money," said Jesper Hedegaard.