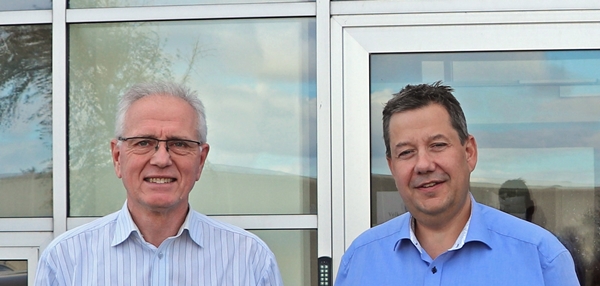 Peter M. Henningsen has taken over the majority of shares in Fisker Skanderborg. The takeover is part of the gradual generational change with Karsten Fisker, which began in 2011.
With a 10% shareholding, Karsten Fisker remains one of the owners and will continue to play a role in the company as shareholder, board member and consultant.
Experienced Fisker employee
Peter M. Henningsen has worked for Fisker since 1996; for the last many years in the capacity of sales director. Over the years he has left his mark on the company and contributed to its positive development in close cooperation with Karsten Fisker and the company's employees. He will continue to support this development in the coming years.
He was therefore very open in his speech to his colleagues at Fisker in connection with his new role. He said:
"Some of you may think the same as Hugo the troll whom you used to see on television: "Where are we going now?"
The answer is simple: "Same place as last time".
The bus driver may be new, but the destination remains the same.
You will still be able to recognise your workplace when you arrive on Monday".
Ready for the future
In recent years, Fisker has thus headed for the future in several areas. Fisker remains the largest supplier of packing lines for bags and sacks in Northern Europe. Today, a growing number of parts for the packing lines are being developed and manufactured at Fisker. This allows Fisker to adapt the finer details to perfectly match the customers' requirements. Internally, the day-to-day management is being shared by a number of people to ensure that the basic structure is in place for future growth. Fisker is therefore well equipped to tackle future tasks for the benefit of both customers and employees.