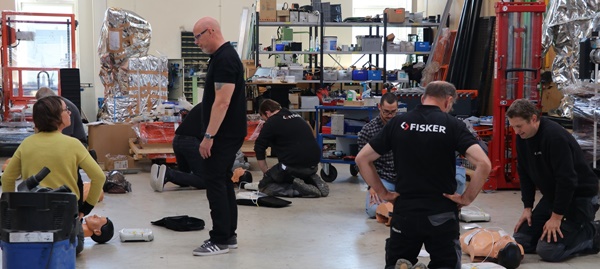 Last week we had arranged a first aid course for all our employees. The course was a refresher for several employees, for others it was new.
In addition to the theoretical and practical instruction in first aid and resuscitation by defibrillator, we focused on situations which are relevant in our technicians' practical work, for instance work in heights and how to use the fall protection equipment.
At Fisker we focus daily on safety and responsible behaviour. During the last half year we have changed procedures and behaviour in order to meet the new requirements for taking good care of each other, both when we are visiting customers and when being here in our company.