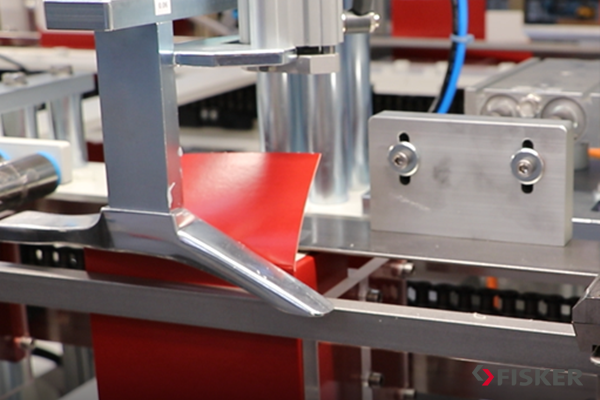 The production of Ota Solgryn is back on Danish soil after a 30-year absence. The company Crispy Food has purchased the production and brought it back to Lolland, where it originally began back in 1898. Fisker was entrusted with the task of designing the entire new packaging plant, with extremely high requirements to flexibility.
The packaging plant for Crispy Food consists of a vertical carton filling machine, a check weigher, a metal detector, a larger wrap-around machine and a labelling unit.
"It is the requirement to flexibility rather than the requirement to capacity that makes this plant unique. The products going into the cartons (e.g. oats) weigh very little, but the volume is substantial. The cartons therefore have to be relatively large. So large, in fact, that some size combinations are too large to be handled by standard equipment," says CEO Peter M. Henningsen from Fisker. "Together with the customer we have developed an excellent solution to this problem."
Watch TV episode on the start of production
At the beginning of November, TV2 Øst turned its attention to the production in Nakskov and the first 15,000 boxes of Ota Solgryn, which were donated to the charity Fødevarebanken (the Food Bank). Watch the episode here.