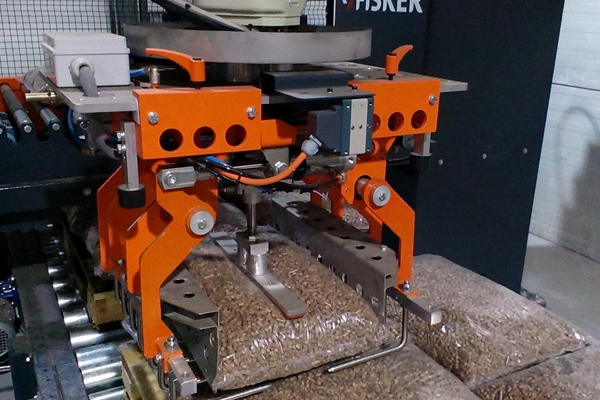 A new packaging line from Fisker has recently been installed at DANK S.A in Uruguay. Fisker has worked on over 100 wood pellet packaging line projects, both large and small – and now this includes another project in South America.
The wood pellets in question are produced from a residual product made by DANK S.A.'s sawmill. With a company focus firmly on sustainable solutions, another part of the group's activity is forestry that supplies timber to the sawmill.
Documented experience makes the difference
In doing so, DANK is effectively choosing to expand its product range to encompass wood pellets, a residual product from their primary production operation. "It's really interesting how we have played a part in this solution," says Claus S. Rasmussen. "It tells us that our expertise when it comes to these solutions is known far beyond the borders of Europe. It was our documented experience in particular that led to us winning the contract."
Installation using remote support
The new solution created for DANK is an end-of-line solution designed to pack 15 kg bags at a rate of up to 750 an hour. The solution was designed in collaboration with Fisker, who then provided detailed instructions so that the customer could install and get the solution ready themselves. Once this was done, an expert appointed by Fisker attended on-site in Uruguay as the system was being commissioned, to ensure that everything was running as it should.
The system comes with an advanced remote support solution that facilitates close contact between the customer and Fisker should support be needed.