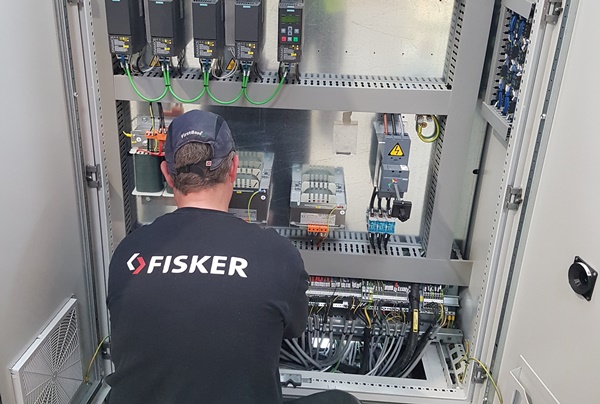 During the last months we have been extra creative and thought out of the box at Fisker, as no tasks could be solved in the usual way.
Our project department has worked around the challenges and had an eye for alternative solutions. Some customers have had service visits, while other service tasks have been solved online. As expected under the circumstances, we have not been able to avoid delays or postponed service visits completely.
Praise for our suppliers
Our Italian suppliers have been highly afflicted by Corona. At the same time, they have been very helpful and adaptable. We would like to praise them for that. They have done everything possible to live up to our agreements. Unfortunately, this has not always been possible. Now it begins to lighten up and the delivery situation improves week by week.
Increased use of online service
The travelling possibilities are also improving, which means that our technicians can get out to more customers and assist in the commissioning of new machines or carry out service tasks. The entry restrictions in many countries still make it impossible for our technicians to reach certain customers.
We have increased the online activity for technical service during the last months. For several years we have offered this service to our customers, and we have now profited from the experience this has given us.
Contact us
If you have a new project, a service task or something else, we are ready to help you. Contact us here:
Technical department
Telephone: +45 87 93 82 22 or email: service@fisker.as
Sales
Telephone: +45 87 93 82 22 or email: info@fisker.as