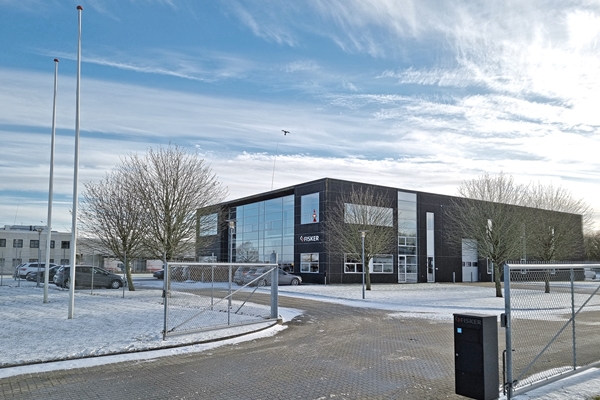 For many people, 2021 has been a different year and one that has required us to navigate in unknown territory. Despite the challenges we have had to overcome this year, it has also seen the emergence of new and interesting ways of tackling tasks. We are happy that collaboration between our customers, suppliers and employees, has been mutually successful.
Our employees have been a major contributing factor from start to finish in helping to ensure that our customers' projects stay on track. This has not always been the easiest of tasks and has required alternative solutions on several occasions – e.g. due to parts supply shortages. Fortunately, there are not many examples, but in some situations, machines have had to be delivered without certain individual components, which were dismantled after successful testing so that these could be used to test the next machines. New parts were then delivered directly to the installation site, reducing overall delays.
Several of this year's projects involved upgrading for existing customers with new lines, as well as others involving upgrading of existing machinery and functions. An example of this is baling lines to press bales of shavings for animal bedding. Others for increasing the production capacity of potting soil in bags using totally new lines in Sweden and Finland. A special tubular film bagging solution was chosen and installed because the product had previously been packed in buckets, and therefore the focus here was to minimize the consumption of packaging material improving the end user experience.
A significant number of robot systems and individualized solutions to our Key Account segment, have also been a part of our portfolio for 2021, including customized briquette wrapping lines as well as modified machines for the overseas markets.
We have also been collaborating with a Danish pioneer within recycling. They have invested and begun their own production of recycled glass in granulate form for sandblasting, and has been working with our team to build a complete packaging line that includes packing in small bags of 15-20 Kg as well as big bags up to 1 ton.
The new year is just around the corner and we are looking forward to being able to visit customers again and take part in trade fairs, and raising more awareness of our value-adding solutions.
Merry Christmas and a Happy New Year.