Vertikale kartonfyldemaskiner fra BETTI. Med over 50 års erfaring, er BETTI maskinerne pålidelige og respekteret over hele verden i flere sektorer, til alle produkter, der kan pakkes i kartoner. Et udvalg af deres maskiner ses nedenfor. Venligst kontakt os for yderligere information.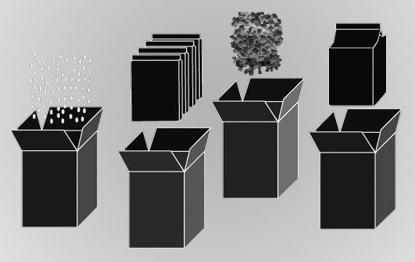 BETTI NB60
Description:
It is the most versatile cartoning machine of our production line, since it allows the packaging of a wide range of cartons, special cartons included. It is suitable for several types of products, since it can be supplied with different filling units and specific modular equipments. The machine can be supplied with a volumetric telescopic cylinders dosing device, auger filler, electronic weighers and unit counters, or otherwise be supplied with units for the automatic introduction of vacuum or pillow bags and carrousels introducing solids, such as bottles, glasses, car filters and similar products.The machine can be supplied with more modules, thus allowing the selection either of the continuous or step by step motion,according to the working requirements. Furthermore, standard, labyrinth, van-buuren or tuck-in closing cartons, with glued or thermo-welding sealed inner lining can be used; special cartons might as well be used. A state-of-the-art technology and a continuous updating, make this basic machine, manufactered for over 35 years, suitable for meeting the most demanding market requirements.
Operation:
The flat cartons are loaded on the blanks magazine and automatically conveyed to the forming up system. The cartons, once in the machine, undergo marking on the outside flap, glueing and closure of the bottom, before reaching the filling zone. Filling is carried out with a system suitable for the client's product. This is also a machine that lends itself to special uses; before upper glueing particular structures may be mounted: loaders, dispensers, labeling machines, special markers, etc. The carton carries on to be glued and to be closed for good on the upper side an finally transferred to the out-put conveyor.
It is also complete with:
- Regulation of production speed with electronic system.
- Size change adjustments.
- Adjustments of product weight or volume.
- Automatism and checking of production and feeding.
- Electronic device controlling the glue application.
- Autolubricating cartons transporting system.
- Accident prevention protections of integral type as according to law with CE mark.